Overview¶
Slideflow provides tools for easily building and testing a variety of deep learning models for digital pathology.
This section provides a high-level overview of the most common application: building and testing a weakly supervised predictive model. Slideflow supports many other tasks, including multiple-instance learning (MIL), self-supervised learning (SSL), generative adversarial networks (GANs), and deployment & visualization, which are discussed in subsequent sections.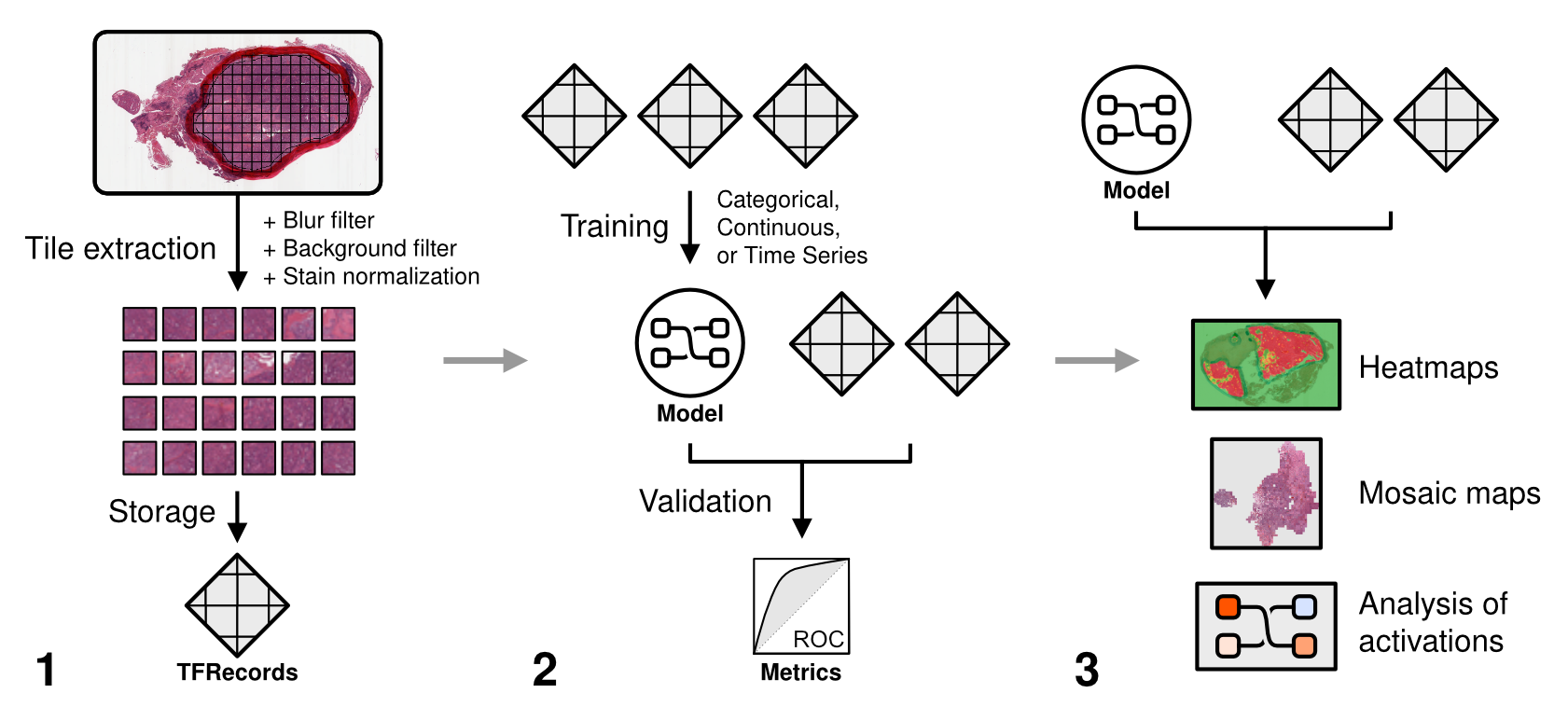 The pipeline for a deep learning classification experiment is separated into three phases.
Tile extraction - annotate slides with regions of interest (ROIs) [optional] and extract image tiles from whole-slide images.

Model training - determine model parameters, train a model, and evaluate the model on a held-out test set.

Explainability - generate predictive heatmaps and analyze learned image features.
A brief introduction to the steps needed to execute a basic experiment is provided below. Each process will be described in more detail in the following sections.